Community Manager
The Community Manager will team up with department leaders to develop forward-thinking programs and associated communications, with the goal of improving business outcomes throughout the organization. This person will be responsible for identifying strategic opportunities to help revamp the DISW community by driving change in partnership with senior leaders and communicating the impact. The optimal candidate is self-motivated, comfortable interacting with stakeholders at all levels, result-driven, and passionate about creating a sense of purpose and meaning for employees.
Essential Functions:
This role develops, implements, and executes a variety of on/off site activities and events for DI SW employees on a country basis.
Partner with other community managers to help foster and grow our internal network while building relationships with key stakeholders.
Take charge of establishing the yearly activity program plan as well as all written communication (Newsletters, Invitations, Reminders, Surveys) that will play a part in it.
Harness internal channels of communication to broadcast and start an internal dialogue about what is happening in our spaces. (Yammer, SharePoint, Teams, etc.)
Coordinate with other facets within the global facilities team (operations, AV) to maximize success and outreach of projects.
Ensure the effective execution of employee experience programs; leverage account data and stakeholder feedback to identify opportunities to enhance the overall employee experience within all DI SW locations in the target country.
Conduct on site-visits to speak with employees and gather face-to-face feedback, both 1:1 and in smaller team groups.
Support global DI SW initiatives and fully leverage current programs to drive and support specific facets of engagement, including recognition, health & wellness, DE&I, work quality, appreciation, and brand recognition.
Coordinate with leadership on effective communication of programs, expectations, and standard work to employees that is people-first and purpose-driven.
Qualifications:
6+ years of advanced experience in employee engagement, employee experience, internal communications, or other related disciplines.
Demonstrated and strong experience and skills on projects management.
Superb analytical skills and ability to collect, analyze, and organize key metrics and transform those into engaging visuals.
Exceptional communicator with excellent verbal, written, and listening skills; high level of emotional competency.
Strong networking skills and ability to build trust and empathy with employees, teams, and leaders to promote an inclusive, performance-driven culture.
Positive, professional approach and the ability to perform tasks with minimal direction and guidance.
Ability to multi-task; show initiative and work aggressively to meet deadlines.
Good judgment, strong common sense, and excellent attention to detail.
Demonstrated flexibility and adaptability to changes in priorities, work demands, roles and responsibilities.
Proactive and solution-oriented, solid analytical and problem-solving skills, ability to think strategically.
Understands how to use and integrate employee engagement platforms. (e.g. Teams, Workplace, Slack)
Conflict resolution, negotiation, interpersonal and customer interfacing skills.
Proficient with Microsoft applications. (Office, Teams, Outlook, etc.)
Scope:
·       Up to 5-10 offices in several states/provinces
Working Conditions/Physical Requirements:
Hybrid Working Environment; on-site 3 days each week
Travel within country as needed to cover for multiple sites (up to 15%) 
The salary range for this position is $76,500 to $137,700 and this role is eligible to earn incentive compensation.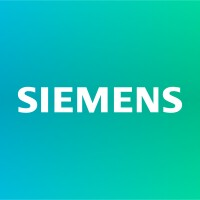 Technology to transform the everyday.