Senior Developer Relations Advocate
About Rootly
At Rootly, we are a mission to be the go-to way companies respond when things go wrong, helping every organization be more reliable. We do this by building an industry leading incident management platform that allows companies around the world consistently and quickly resolve incidents. We are not simply transforming an industry, we are carving an entirely new +$B segment ourselves and need incredible talent to achieve this ambitious goal together.
Customers love Rootly. Some of the fastest growing companies around the world such as NVIDIA, Figma, Canva, Tripadvisor, Squarespace and more rely on Rootly to power their critical incident management process. They obsess over our delightful enterprise-ready platform and unique partnership model. See why our customers have reviewed us 5 stars on G2.
Investors love Rootly. We are backed by some of the most respected funds in the world from Y Combinator to operators like the CTO of Dropbox and GitHub. We'd be happy to disclose our entire funding and profitability picture live during the interview. As a culture we relentlessly put transparency first. We conduct monthly financial reviews as a team so everyone has a pulse on the health of the business and publish what we are building in our weekly changelog.
About the Role
Our goal is to be involved in every incident management tooling evaluation whether they are looking or we spark their curiosity. You'll play a critical role here. The advocate right for this team is someone who is confident in partnering with Product, Engineering, Sales, and Marketing teams to extend technical content across multiple mediums, reaching various communities, and tying it with campaigns around our product. You should be confident to create a content plan, align it across the company, and execute; which includes metrics and dissemination of results back to the company.
Have a POV and aren't shy about expressing it. You get your energy from both knowing the latest trends and having a POV on which ones to ignore. Who's working on something interesting, who influences the conversation, and who's going to help drive the conversation forward - while linking all this back to the core problems that Rootly is solving.
Have an ear to the street. You get excited about consolidating insights from gaps in the SRE world, cool or interesting marketing topics, and provide useful insights to shape our strategy.
Ride shot-gun with Engineering, Product, Design, Sales Engineering, and nearly every function to develop the best content and great product narratives.
Have previous on-call experience and been on the ground floor of managing incidents.
Primary Goals — Brand and Community
North star metric — number of qualified developers that book demos (measured by "how did you hear about us" and trials).
Develop regularly scheduled of engaging content per week (e.g. blog, videos, podcast, webinar, interview, newsletter, guides, case studies, etc.), ideally diverse and unique (today we post fairly non-engaging vanilla blogs), you'll own a metrics driven approach here and balance between volume and quality.
Position Rootly as a thought leader in the SRE/DevOps community both virtual (e.g. Slack communities) and in-person (e.g. meetups). We want to lead not just participate and be everywhere incident management is mentioned.
Develop partnerships and collaborations with adjacent tooling, companies, DevRel, and influencers (e.g. PagerDuty, Gremlin, ServiceNow, Slack etc.).
Submit incident management/reliability related CFP at key conferences both virtual and in-person (e.g. SREcon, KubeCon) and identify key ones we should be at.
Own all social across Twitter, Reddit, LinkedIn, and grow our following. Reposting across all communities e.g. SREWeekly, Monitoring Weekly, etc.
Secondary Goals — Customer
Onboarding videos, integration guides, and Rootly documentation.
Build customer case studies and other ways that spotlight how Rootly helps them.
Engaging with inflight trial customers to ensure successful onboarding (e.g. Jira integration setup), game days, putting together workshops when necessary, and fielding technical questions.
Non-Priorities
What is less important to us versus the above is activity that does not directly pushing users to learn more about Rootly, sign up for demos, or establishing our brand. For example, brainstorming future roadmap features is less impactful. Everyone can but Primary and Secondary comes first.
Benefits
Comprehensive medical, dental, and vision
3 weeks vacation + unlimited sick/mental health days + company-wide shutdown EOY
M2 MacBook Pro of choice
$1,000 for health and wellness
$1,000 for home office
$1,000 for visiting a teammate located in a different geography
WeWork membership
Weekly happy hour on Friday
Learning and advancement budget at your discretion
Annual retreat - at least once a year we gather together in person 🏝️
Ground floor opportunity to be an early member of a fast growing venture-backed startup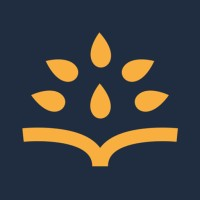 Manage incidents directly in Slack. Trusted by companies like NVIDIA, Squarespace, Canva, OpenSea, Figma, and more.